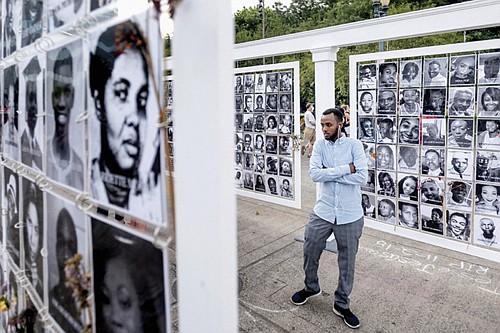 Adbi Noor examines a memorial on the downtown waterfront Friday for black lives lost at the hands of police. Nightly protests for racial justice have remained largely peaceful between demonstrators and police following an agreement last week between Gov. Kate Brown and the Trump administration to reduce federal officers in the city. (AP Photo/Noah Berger)
Stories this photo appears in:

Council sends measure to voters
Portland's City Council has voted to add a measure to the ballot this November that would create a new independent Community Police Oversight Board.