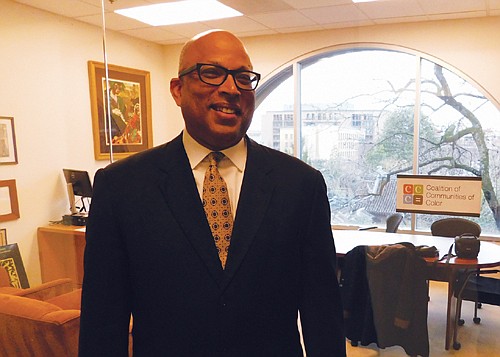 Marcus Mundy of the Coalition of Communities of Color works to advance racial justice by organizing collective, cross-culture allies.
Stories this photo appears in:

Eric Garner could not breathe. George Floyd could not breathe. I cannot breathe.
Join us. Help us end the reruns of "Another Black Man Killed Today Show."

Marcus Mundy says King's message more important than ever
Mundy said King had such an influence on him that he often looks back at King's language for inspiration.