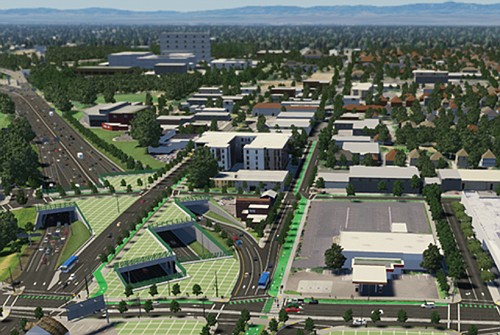 An artist's rendering shows proposed caps over I-5 in the Rose Quarter area that could only support a park or plaza. The Oregon Department of Transportation will now consider making the caps suitable to hold buildings after complaints by advocates for the African American community who want buildable lots to restore historic displacement going back decades.
Stories this photo appears in:

ODOT to consider buildable lots over I-5
The ODOT Commission will meet this Thursday in Lake Oswego to conside a presentation from ODOT experts on the Interstate 5 Rose Quarter Improvement Project.