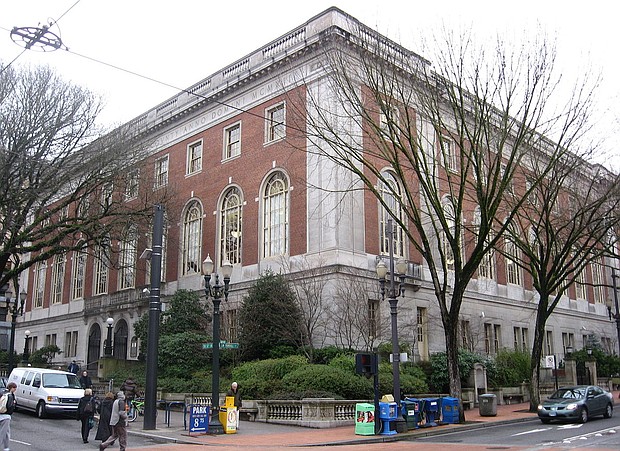 The Multnomah County Central Library, downtown, is shown in this photo from wikipedia commons. A new policy by the library system eliminates all late fines for library materials, but retains billing for unreturned items.
Stories this photo appears in:

New policy clears debts; restores access
Multnomah County Library will permanently stop charging late fines on all library materials, clear all existing fines and restore access to accounts blocked because of fines.