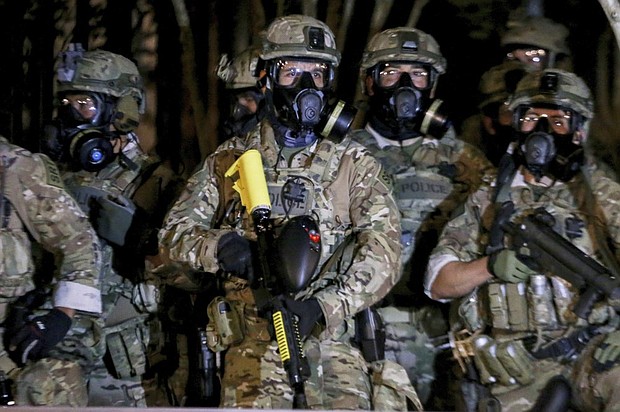 Federal officers in green camouflage stand guard Thursday, July 16 against protesters near the U.S. Courthouse in downtown Portland. The same night the federal police force deployed tear gas and fired less-lethal rounds into a crowd of protesters just hours after President Trump's head of the Department of Homeland Security echoed Trump by calling the protesters "violent anarchists." (Beth Nakamura/The Oregonian via AP)
Stories this photo appears in:

Federal officers sweep up protesters in unmarked cars
"Usually when we see people in unmarked cars forcibly grab someone off the street we call it kidnapping. The actions of the militarized federal officers are flat-out unconstitutional and will not go unanswered," said the ACLU's Jann Carson.