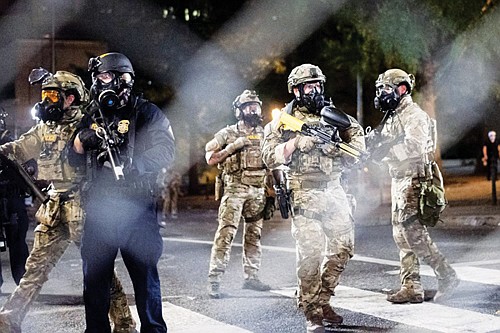 Federal agents disperse Black Lives Matter protesters near the Mark O. Hatfield United States Courthouse on Monday. The Officers used teargas and projectiles to move the crowd after some protesters tore down a fence fronting the courthouse. (AP Photo)
Stories this photo appears in:

Grassroots actions defy Trump; escalate protests
A wall of moms forming a human shield to protect protesters is gaining strength in Portland in response to the show of force from President Trump and his dispatch of a stealthy team of federal police to protect the U.S. Courthouse and other federal property.