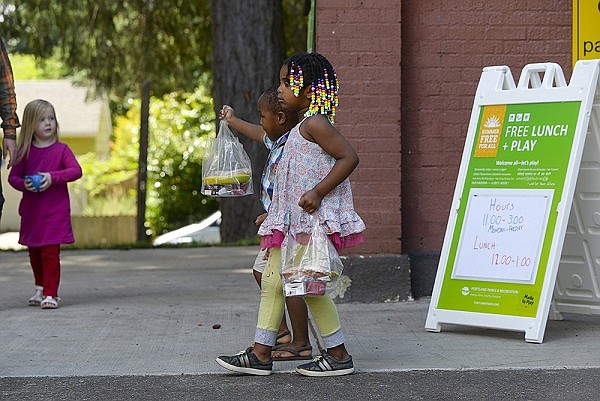 Portland Parks & Recreation's Free Lunch + Play program returns Monday with the distribution of free meals for kids at several parks and some apartment complexes, citywide. The program has been expanded to provide food security in the wake of the COVID-19 pandemic.
Stories this photo appears in:

Parks program returning with take home activities
A Lunch + Play summer program for kids by Portland Parks & Recreation returns on Monday with expanded free meals at Portland parks, citywide.