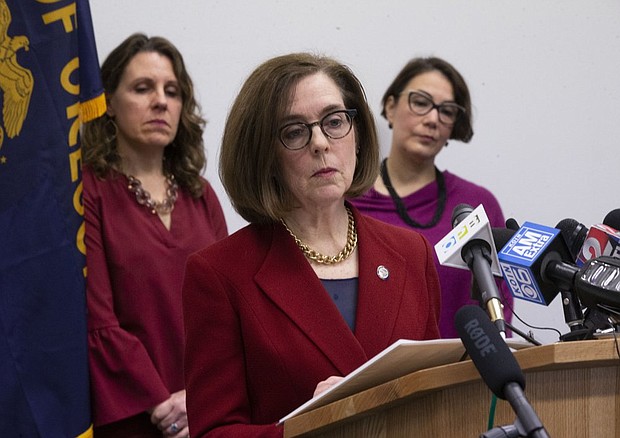 Gov. Kate Brown issues an order during a press conference with state and local government officials Thursday in Portland to close all schools in the state because of the coronavirus epidemic. On Monday, she went further to limit crowds of 25 people and ordered restaurants and bars to either shut down or serve take-out only. (AP photo)
Stories this photo appears in:

Isolation now will help medical response later
Authorities are making strong efforts to promote social isolation and social distancing as a way to prevent the spread of coronavirus.

More steps to slow spread of coronavirus
Oregon should prepare for thousands of cases of coronavirus, Gov. Kate Brown said Thursday as she announced a ban on all gatherings of more than 250 people statewide for four weeks to try to stop the spread.