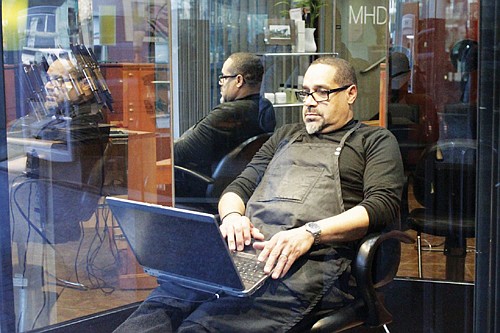 Anthony Crowell sits at his barber station, downtown, after multiple customers canceled haircuts Monday because of fears about the spread of the coronavirus. Crowell usually has a steady clientele of business people at his barber shop but customers have stopped coming in recent days. (AP photo)
Stories this photo appears in:

Coronavirus response aimed at community in crisis
Authorities in Multnomah County announced Tuesday that they will be opening hundreds of new shelter beds in public buildings throughout the city to try to stem the spread of the coronavirus in the homeless community.