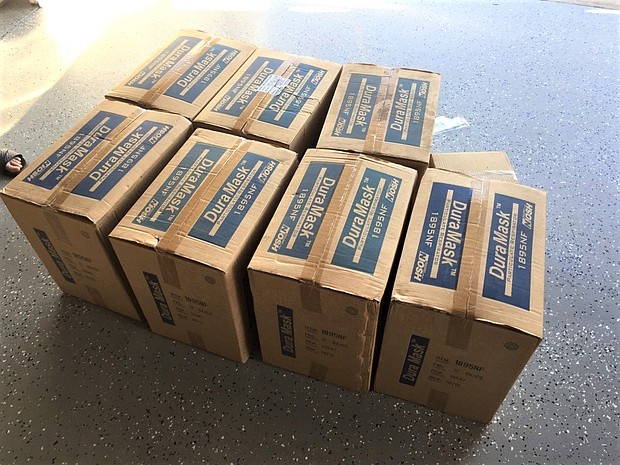 Cases of respirator masks stolen from the Rebuilding Center in north Portland, items urgently needed by medical responders for the coronavirus pandemic, were recovered by Portland Police after the nonprofit center found someone selling them on Craigslist. A 22-year-old suspect was arrested.
Stories this photo appears in:
Life saving items are urgently needed for coronavirus response
Thousands of respirator masks that were stolen from the nonprofit Rebuilding Center in north Portland are now on their way to hospital supplies after a multi-agency theft investigation.