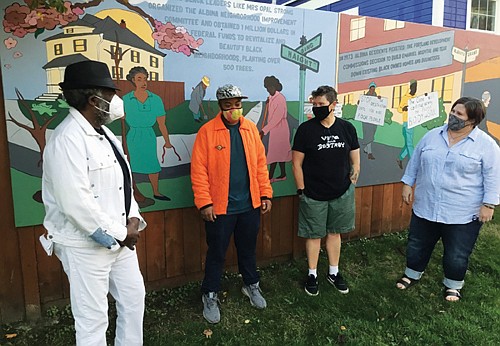 Community organizer Jackie Strong (from left), artist Daren Todd, and homeowners Collin McFadyen and Jeana Frazzini introduce Todd's new Haight Avenue Mural, a panel of five images depicting Portland Black History. The artwork along a fence line was revealed during a community dedication on Thursday at North Haight Avenue and the Going Street walkway.
Stories this photo appears in:

Shining light on injustices and community action
A panel of five murals depicting Black History in the Albina and Humboldt neighborhoods of north and northeast Portland is introduced along a residential fence line.