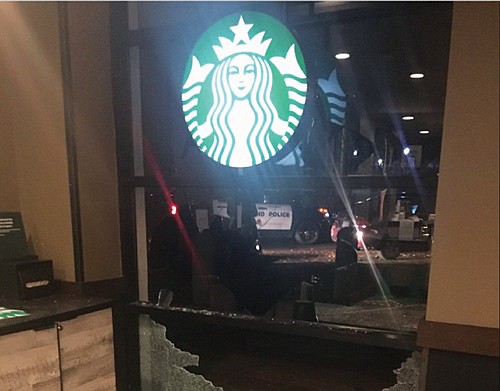 A shattered window at the Starbucks on Southwest Montgomery Street near Portland State University was one of several targets of protesters Monday. Windows were also broken at the PSU Public Safety Office and other university buildings.
Stories this photo appears in:

Comes week after chief renews pledge to disarm
Protesters shattered windows at downtown Starbucks and at Portland State University Monday in a protest billed as a "direct action" march in the name of a Black man who was shot and killed by campus police two years ago.