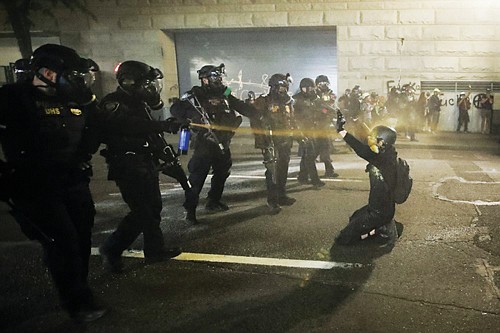 Federal Homeland Security officers use chemical weapons against protesters in Portland last August. A judge on Monday imposed restrictions to prohibit crowd control enforcement by federal police to more than one block from the U.S. Courthouse, downtown. (AP photo)
Stories this photo appears in:
Free speech ruling favors protesters
Federal officers in downtown Portland must not engage in crowd control enforcement more than one square block from the Mark O. Hatfield United States Courthouse, under a federal judge's court order.