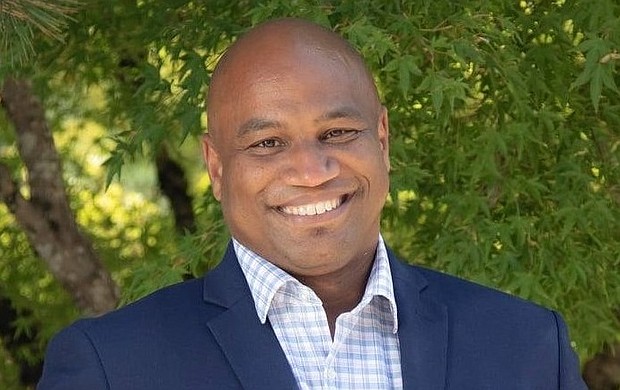 Travis Stovall, a long-time Gresham resident, small business owner and community leader, appears to have narrowly secured election as Mayor of Gresham in Tuesday's General Election, a historic first for the Portland area.
Stories this photo appears in:

In Gresham, first Black mayor wins
Mingus Mapps captured a seat on the Portland City Council in Tuesday's General Election, which will make him the third person of color, a new majority on the five-member panel, when he takes office in January.
Travis Stovall secures key endorsements
A Black leader from Gresham has the potential to become the first Black mayor of any city or town in the Portland metropolitan area.