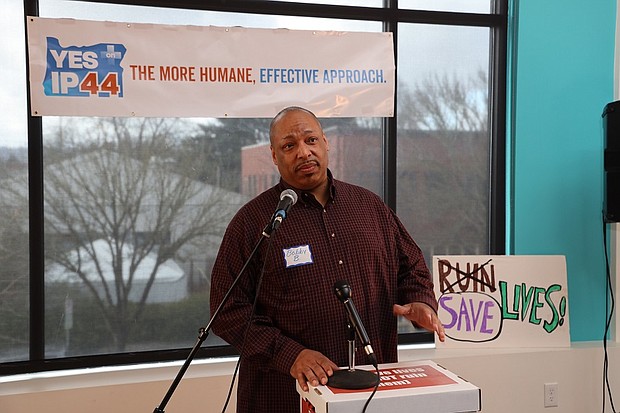 "People need to know how unfair our current system is to people of color," says Bobby Byrd, a Yes on 110 campaign organizer who testified to the measure's racial and ethnic impacts. Oregon voters passed Measure 110 in Tuesday's General Election.
Stories this photo appears in:
Measure puts Oregon in lead for decriminalization
Oregon has rejected charging drug users with criminal offenses, with voters passing a ballot measure that decriminalizes possession of heroin, methamphetamine, LSD, oxycodone and other hard drugs.
Ballot proposal evaluated for racial and ethnic impacts
A proposal on the Nov. 3 ballot to decriminalize drug offenses in Oregon and provide drug treatment alternatives would reduce drug arrests of Black Oregonians by 94%.