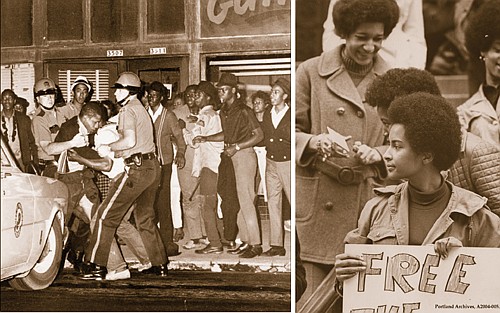 The Portland Observer, born in 1970, traces its beginnings to a need to cover issues from the African American community's perspective. Photos show some of the turmoil the community was facing at the time, as two young African American men get arrested by white police officers while surrounded by a crowd (left) and Sandra Ford as a founder of Portland's Black Panther Party pickets in support of repressed peoples at the U.S. Courthouse, downtown. (Oregon Historical Society photos)
Stories this photo appears in:

Anniversary renews focus on Black, diverse communities
Celebrating the past with a pledge to continue delivering solid news to our readers and viewers in the future.