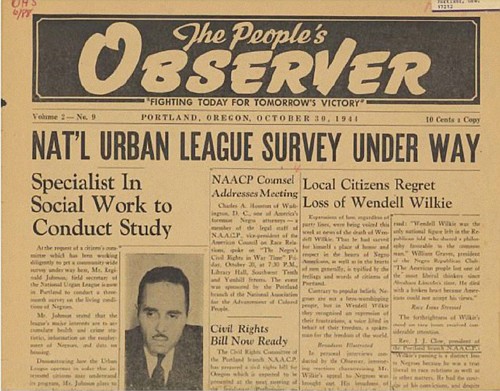 The People's Observer was an African American publication in Portland in 1944, led by William H. McClendon, a prominent member of Portland's civil rights community. Although McClendon was not involved, the Portland Observer today traces its roots to McClendon's original publication.
Stories this photo appears in:

Facts about Oregon's longest serving Black publication
Diverse publication celebrates 50 years of covering the African American community and other communities of color.