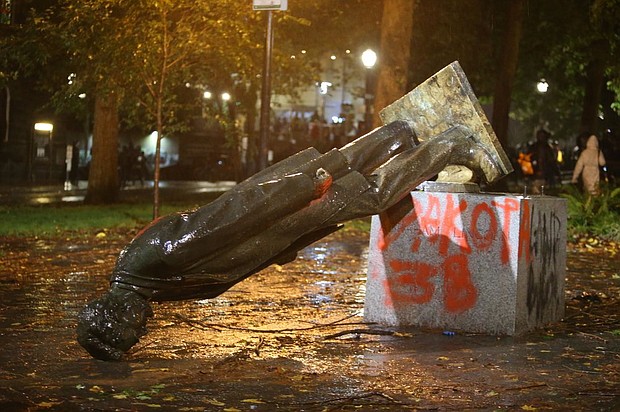 A statute of President Abraham Lincoln in the downtown Park Blocks was toppled Sunday night by protesters who began vandalizing the streets during an event they dubbed an "Indigenous Peoples Day of Rage,' one day before the designated Columbus Day federal holiday. Another statute of President Theodore Roosevelt nearby was also torn down and windows were broken at the Oregon Historical Society and at the public safety office at Portland State University. (AP photo)
Stories this photo appears in:

Violence erupts as group takes aim at 'Columbus Day'
Protesters overturned statues of former Presidents Theodore Roosevelt and Abraham Lincoln in downtown Portland on Sunday night in a declaration of "rage" toward Columbus Day.