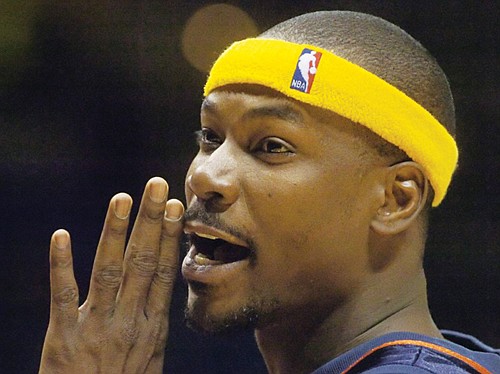 Former Trail Blazer Clifford Robinson talks with fans during a 2014 NBA game. Robinson is being remembered after his death at the age of 53. (AP photo)
Stories this photo appears in:

Popular former Blazer dies at 53
Robinson, affectionately known as "Uncle Cliffy" was one of the NBA's best sixth men during his 18-year NBA career.