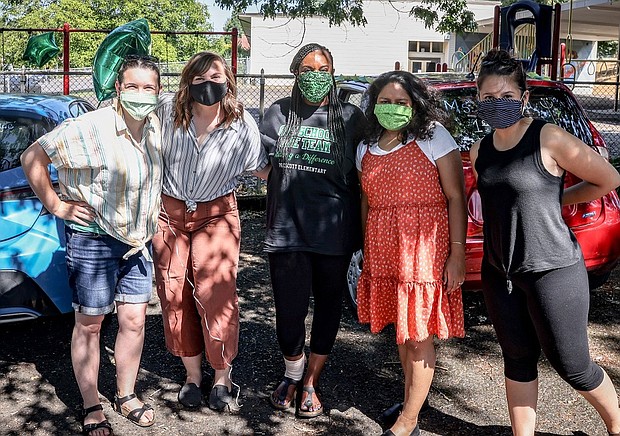 New Prescott Elementary Principal Nichole Watson (center) and four of the school's new teachers, (from left) Catherine Bayer, Miranda Lickey, Ruchi Shah and Jasmine Lowe, gather during a "Meet the Principal" community parade on July 31. By adding teachers of bi-racial and Indian South Asian heritage to the school staff, including two Latina women (not pictured) as secretaries and family engagement liaisons in the principal's office, Watson is already bringing much needed diversity to a school in which nearly half of the students identify as either Latinx, Black/African American or Pacific Islander. The Prescott staff had previously been almost exclusively white.
Stories this photo appears in:
Principal says COVID-19, racial equity push an opportunity
Principal says adjustments being made for teaching under COVID-19 restrictions are an opportunity to provide a better education to all students now and in the future.