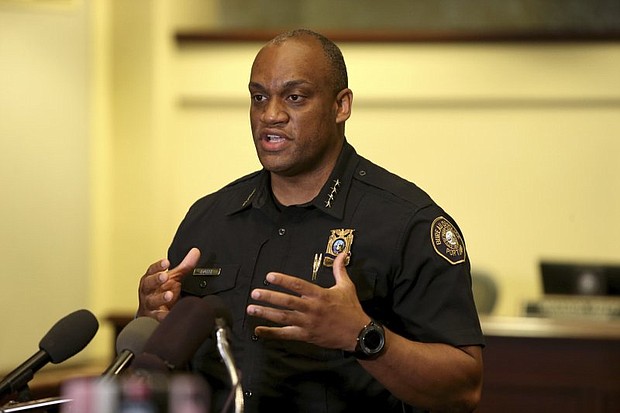 Portland Police Chief Chuck Lovell calls for an end to violence during a news conference last Aug. 30 after a demonstrator was shot and killed in downtown Portland. A new proposal to stop a spike in gun violence was reached by the Portland City Council on Wednesday. (AP archive photo)
Stories this photo appears in:

City Council passes measure to stem spike in shootings
The compromise would re-establish a proactive team of uniformed police officers tasked with preventing shootings, but the team would operate with greater civilian oversight than its disbanded predecessor.