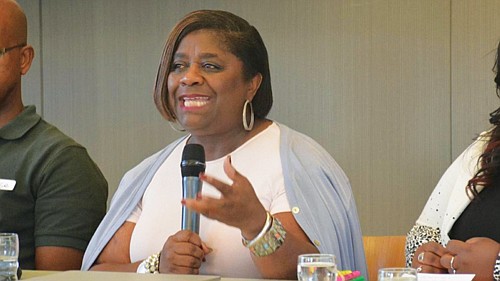 Sharon Gary-Smith, newly elected Portland NAACP president, is from a Portland family historically rooted in advocating for racial justice. "An angry, gentle Black woman," who knows how to channel that passion into constructive action,' she tells the Portland Observer.
Stories this photo appears in:

New NAACP president learned about civil rights early
It wasn't the leadership she sought, but Sharon Gary-Smith's entire life has prepared her to be the new president of the Portland NAACP.