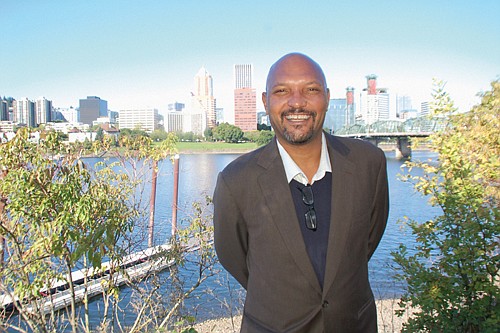 When it comes to civil rights and violence on our streets, the example of Dr. Martin Luther King Jr. is more important than ever, says Mingus Mapps, just the third Black man elected to serve on the Portland City Council. Mapps begins his four year term in office this month as America celebrates the birth of its most prominent civil rights activist.
Stories this photo appears in:

Promotes a peaceful fight for racial progress
New Portland City Commissioner Mingus Mapps wants the ongoing fight for racial progress in Portland to follow Dr. Martin Luther King Jr.'s lead by being non-violent.