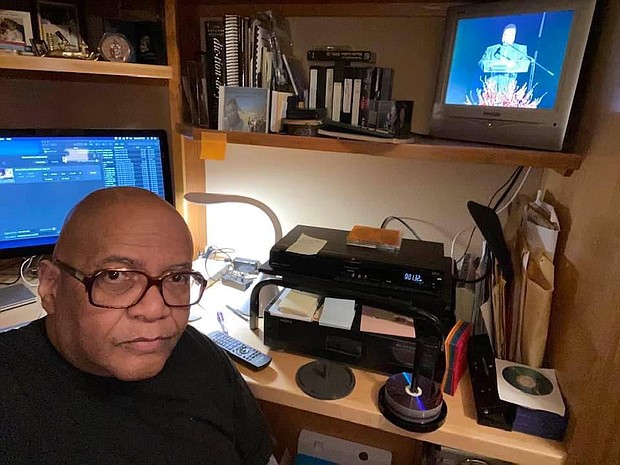 Retired Portland educator and World Arts Foundation co-founder Ken Berry at the controls of video editing equipment used to produce Keep Alive the Dream, a new historic film documenting 43 years of annual MLK tributes and showcasing the lives of African Americans in Oregon.
Stories this photo appears in:
Keep Alive the Dream documentary ready for debut
Every minute of each MLK celebration over the years was recorded, but in many different formats. Now after many months of hard work, those recordings have been condensed to a one-hour documentary in digital form.