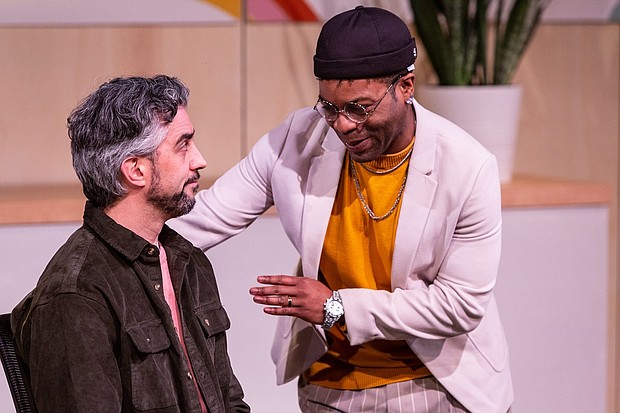 John San Nicholas (left) and Gerrin Mitchell perform in "Gloria," a new production by Profile Theatre authored by Black playwright Branden Jacobs-Jenkins, a rising star in the world of theater. Plays through Jan. 30 at Portland's Imago Theater.
Stories this photo appears in:

"Gloria" deserves to be seen live
In a time when folks may feel hesitant to reenter the world of theater, Profile Theater's excellent production of "Gloria" offers as good a reason as I can imagine. It's urgent, unnerving, funny, intense, and deserves to be experienced live.