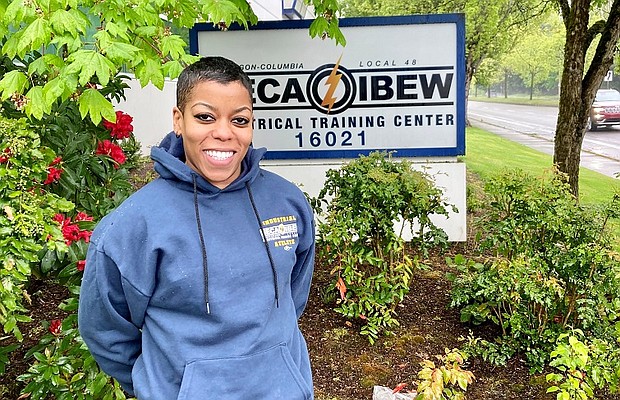 Sonda Brown, a first-term apprentice electrician, found her way to the construction industry unexpectedly after working a desk job in an office. "After a few years, I grew tired of the monotonous job duties and wanted something different," she said.
Stories this photo appears in:

Apprenticeships empower women, people of color
Construction is the third fastest growing industry in Oregon and a new study shows that union-led apprenticeship programs are finding success in the ability to empower women and people of color to build skill sets to join the industry.